Lightweight front carrier block for BROMPTON aluminum
Regular price
€39,99 EUR
Sale price
€29,99 EUR
Unit price
per
Sale
Sold out
Formerly an extra on the Brompton bikes that was subject to a surcharge, today a plastic block is standard. We offer a lightweight front carrier block with a spring release lever for your Brompton bike if you either don't have one, want to save a few grams, or simply want a better look. Available in black and silver. Both carrier blocks are shown on some pictures, of course only the ordered one will be delivered.

Material: aluminum
Weight including screws: 72 grams
2 x mounting screws included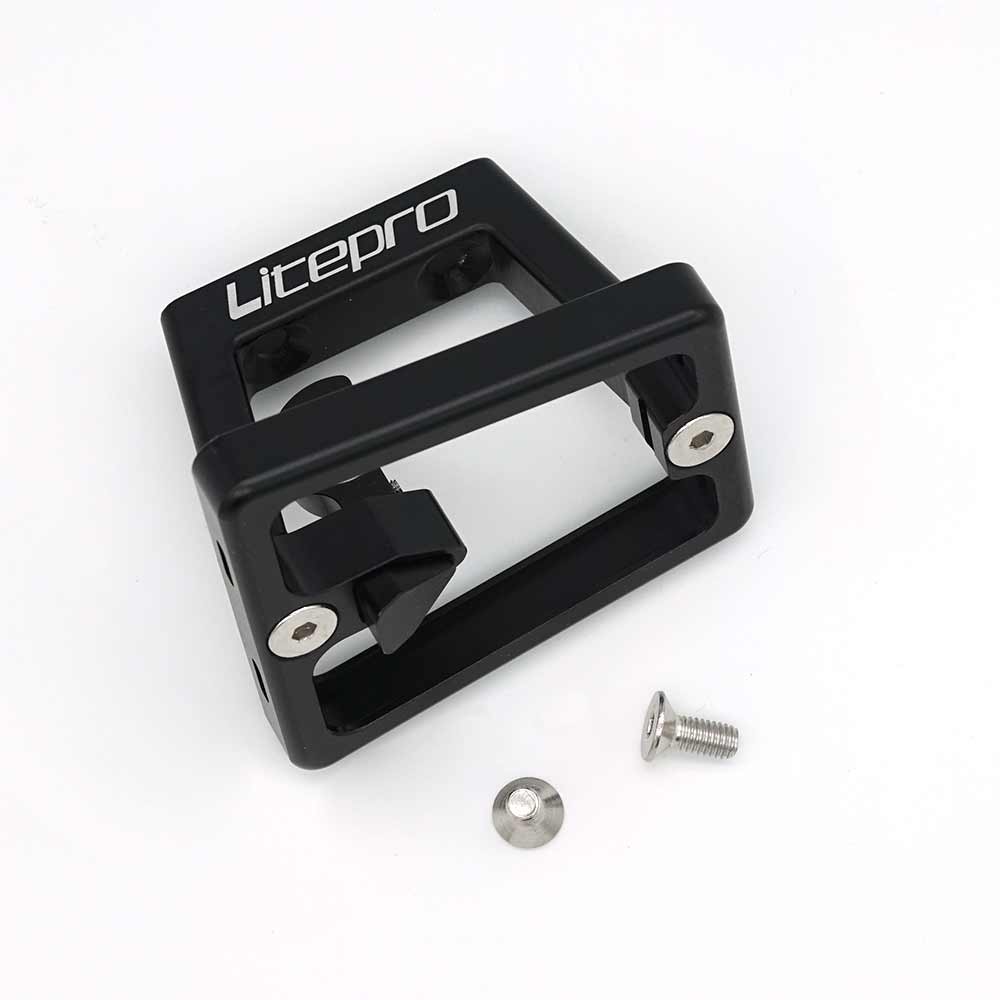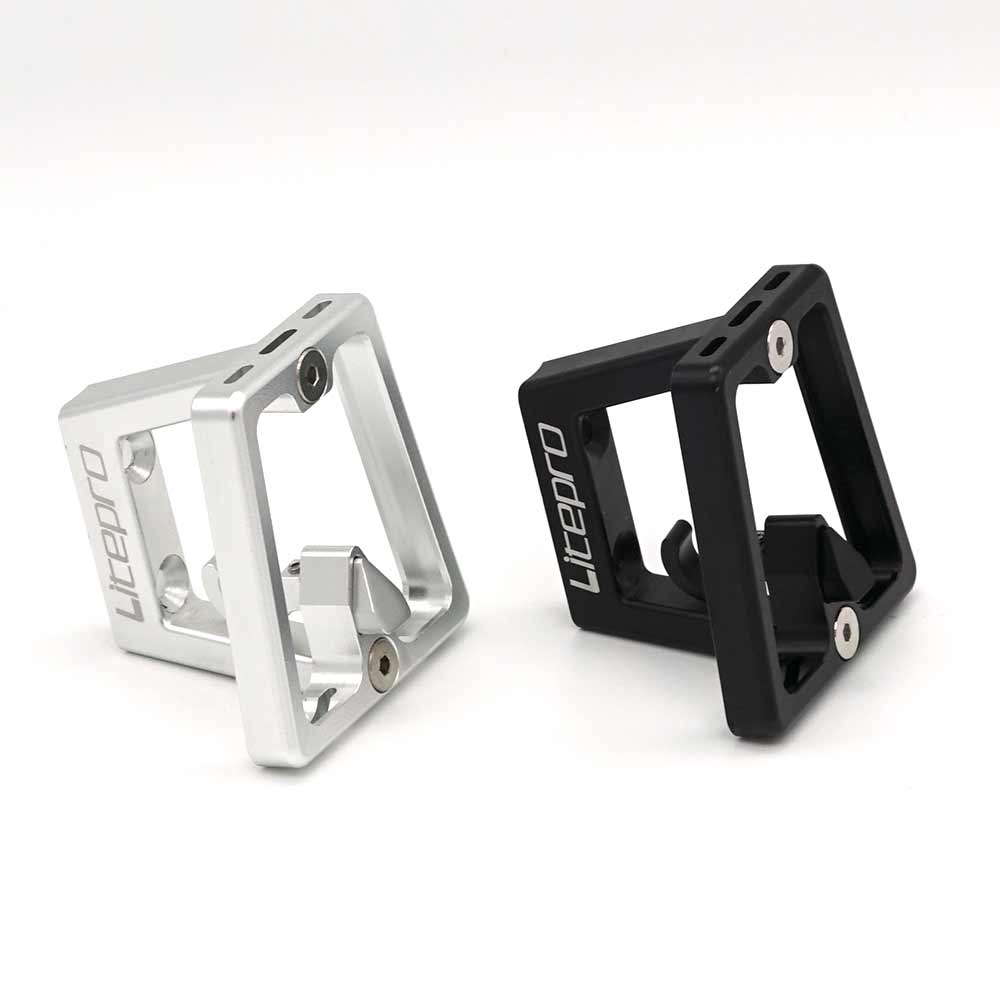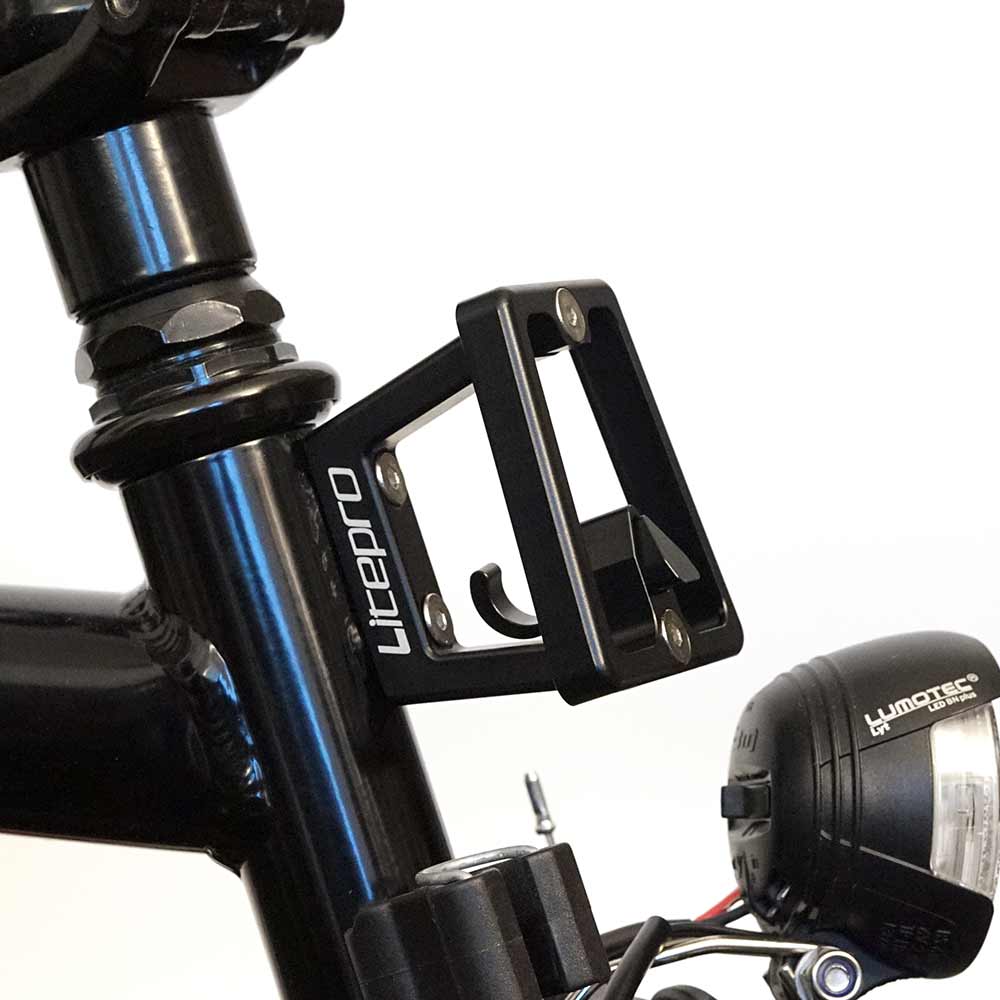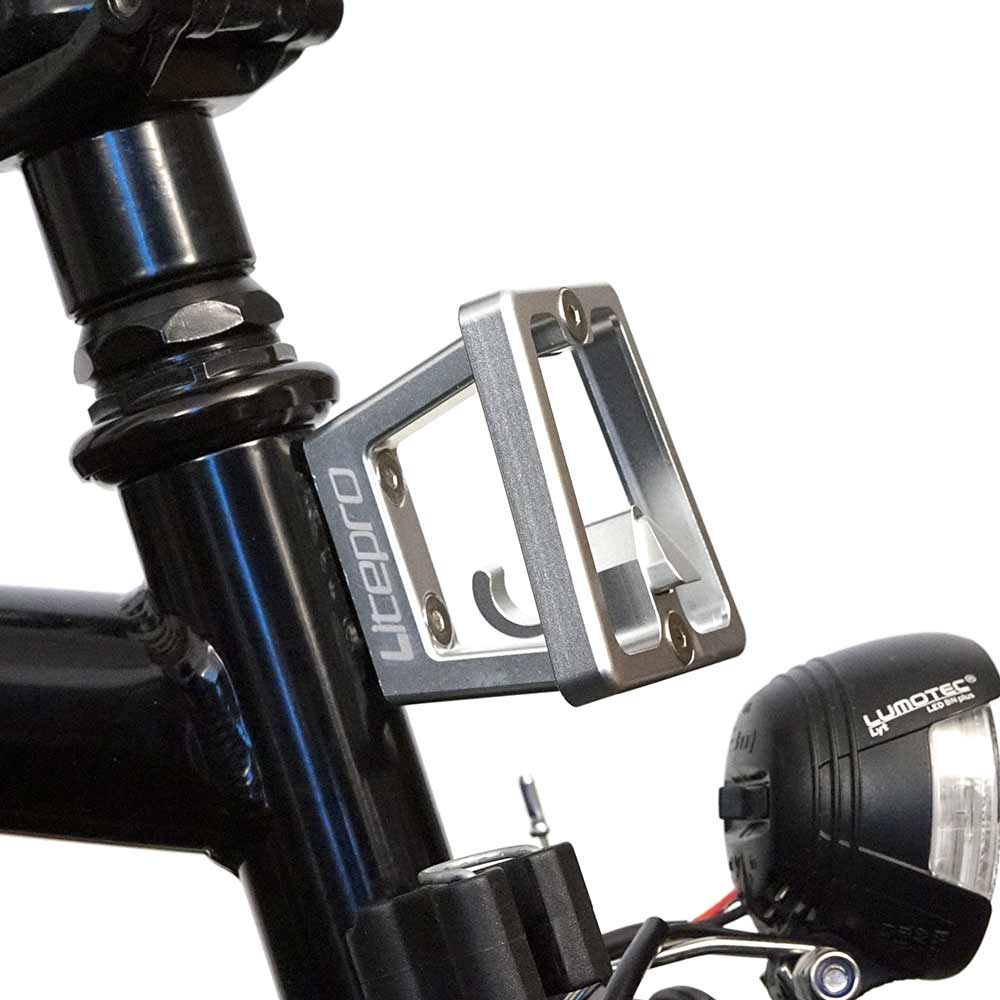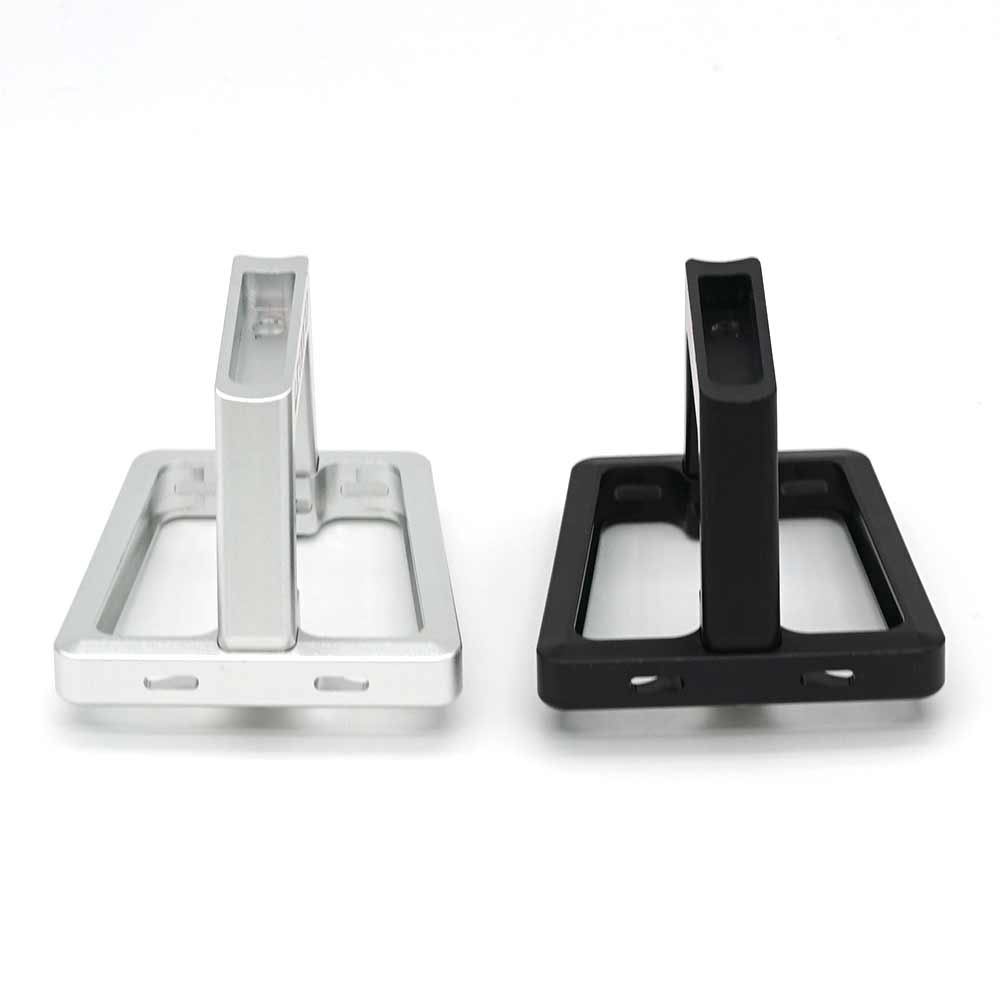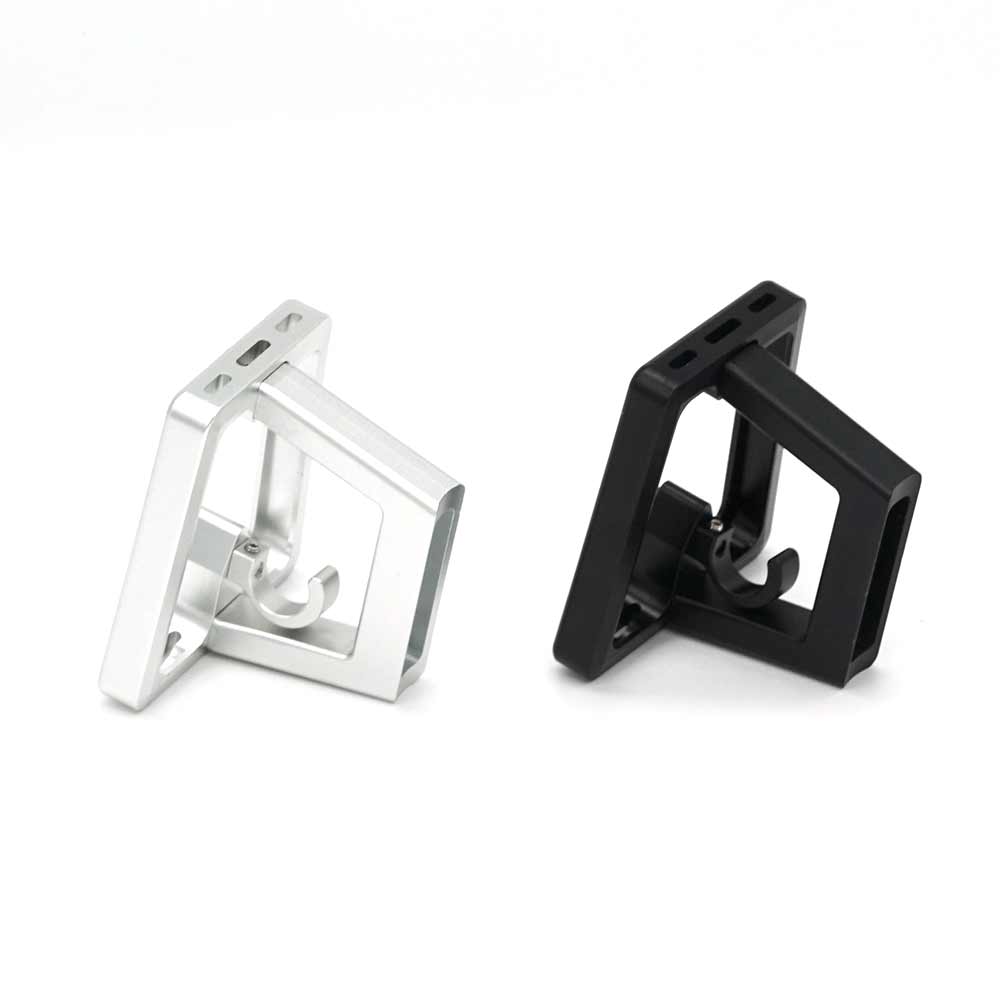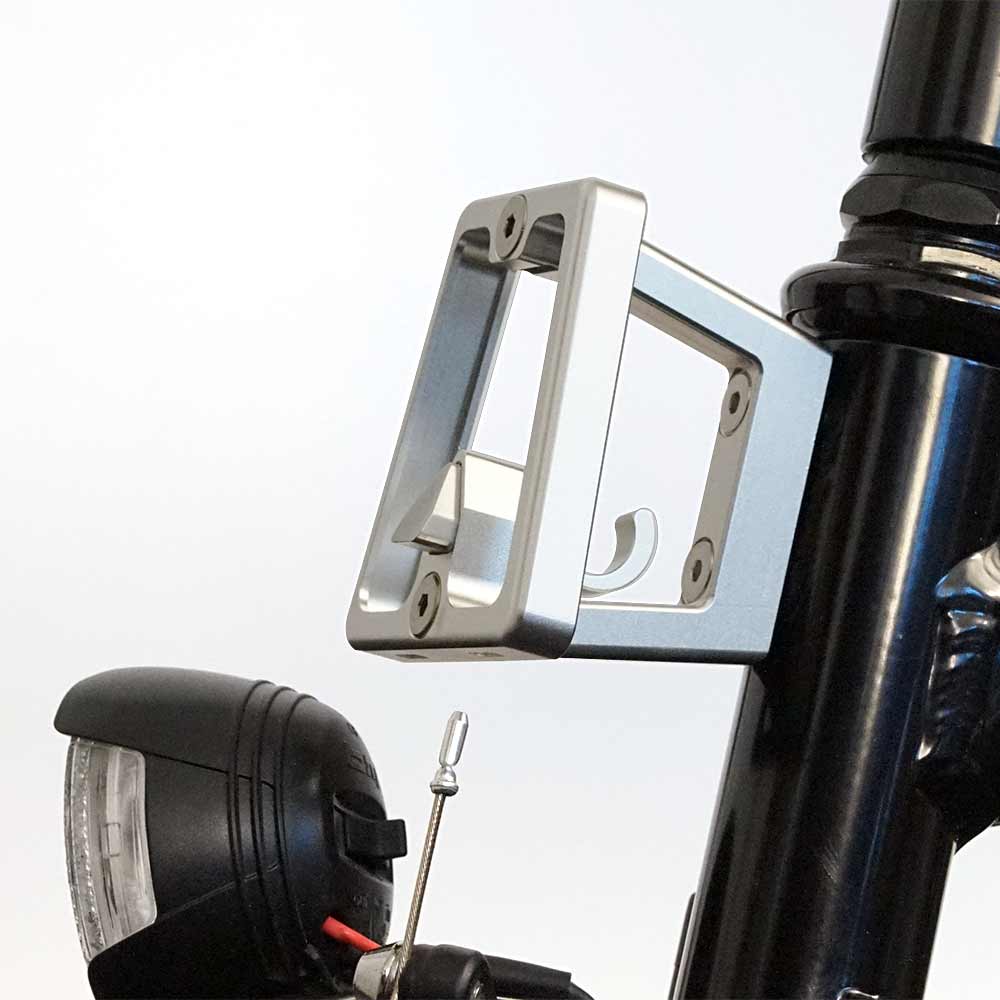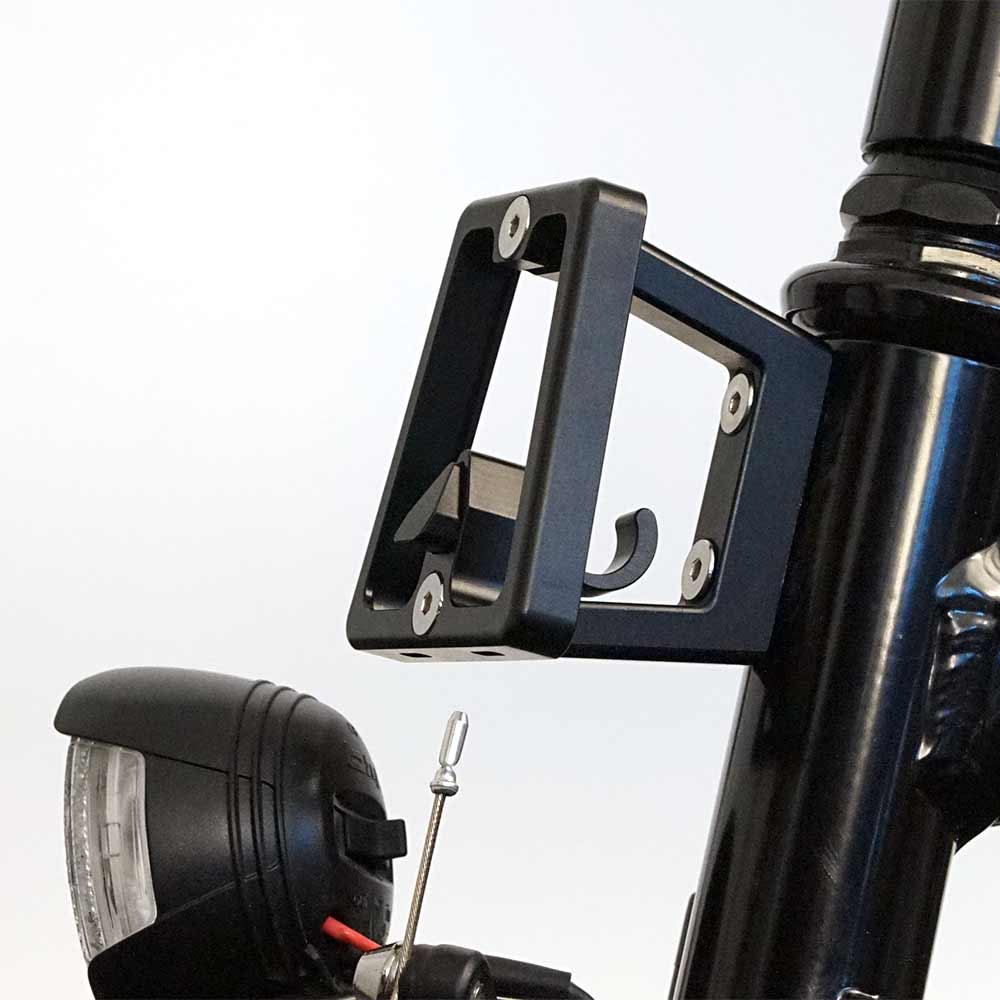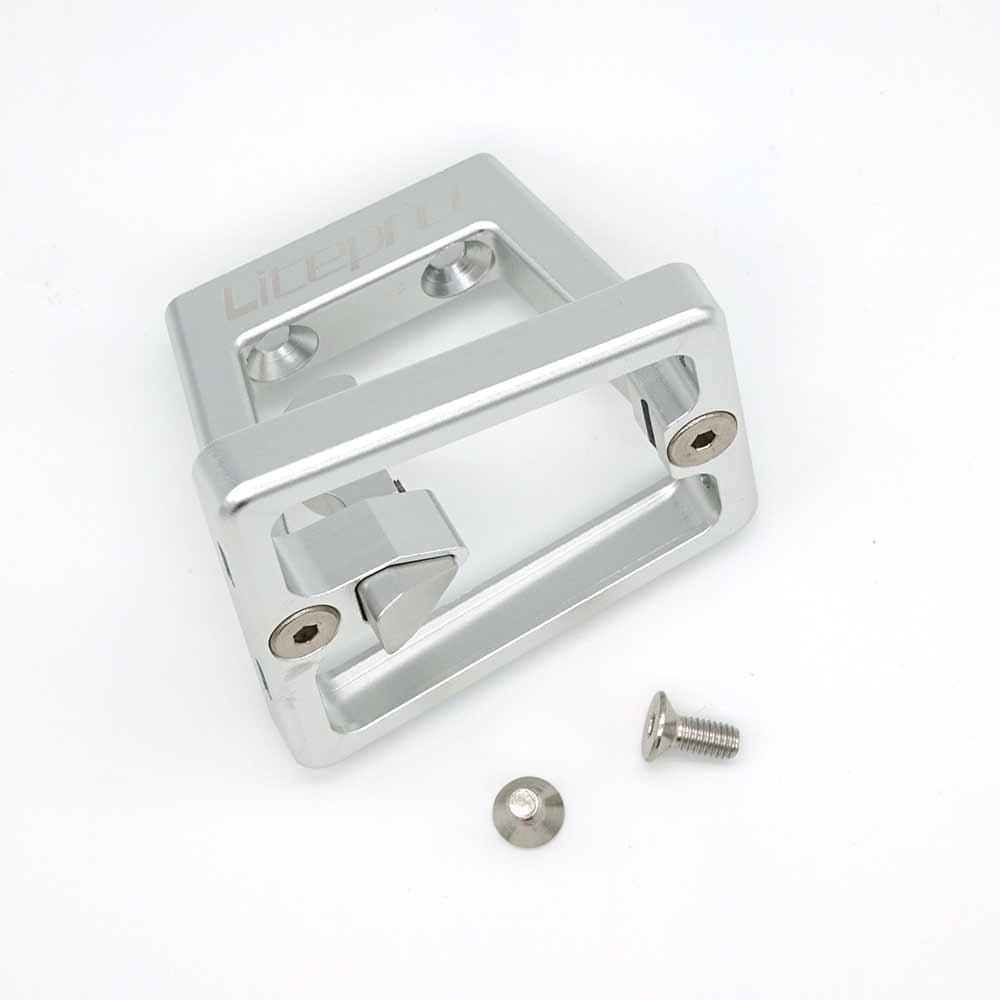 Sieht gut aus, funktioniert aber ander als das Original
Während beim dem Original das Einrasten bereits durch das Gewicht der Tasche ausgelöst wird, muss man bei diesem Carrier sanft draufdrücken
Click Login is Not working!!!
"click" Login is Not working! Seems that there are tolerance problems
Hi, very sorry to hear that you are not happy. Could you elaborate on the problem, probably with pics of a video showing the problem? We´ve tested some here and could not reproduce any issue here.