Bamboo charger for wireless charging of Qi compatible devices (wood)
Regular price
€19,99 EUR
Sale price
€14,99 EUR
Unit price
per
Sale
Sold out
A small, shapely and at least a bit more sustainable charger, because it is not made of plastic but the body is made of bamboo.
You can use it to charge your phone or headphones or your SmartWatch if they are QI compatible. This works with many models from Apple, Samsung or Huawei. Below is a list of compatible phone models! If you don't find yours in the list or you are not sure - please contact us.
Technical specifications:
Output: 7.5W

Scope of delivery:
A USB cable is included, which you can plug into a normal USB power supply unit - for example the one that came with your phone.
Dimensions :
The charger is square and 10.5 cm wide and high and has a height of 0.9 cm. The included USB cable is 0.95 meters long.
Like all of our stock devices, it can charge devices compatible with the Qi standard (see below for a list of some phones). The phone is simply placed on the charger and charges! It's not the fastest way to load - but we've tested this for a while and found: you simply load more often! Because instead of plugging in your phone, you put it on the shapely charger. Therefore, in our experience, your phone is more likely to be plugged in and charging. Therefore, the bottom line is that it fills up again faster.
The power adapters supplied with old iPhones, for example, only provide 5V 1A, i.e. 5 watts. The phone then charges relatively slowly, so we recommend using a powerful end device.

The small charge control display on the front of the device signals that it is ready for charging with a subtle red light. When a phone is charging on it, light it green.
Compatible phones:
Apple iPhone 12/ Mini/ Pro/ Pro Max
Apple iPhone SE 2nd Generation (2020)
Apple iPhone 11/ iPhone 11 Pro (Max)
Apple iPhone X
Apple iPhone XS (Max)
Apple iPhone XR
Apple iPhone 8/ 8Plus

Samsung Galaxy S21 5G
Samsung Galaxy S21+ (Plus) 5G
Samsung Galaxy S21 Ultra 5G
Samsung Galaxy Z Flip
Samsung Galaxy S20 FE
Samsung Galaxy S20
Samsung Galaxy S20+ (Plus)
Samsung Galaxy S20 Ultra 5G
Samsung Galaxy S10e/ S10 / S10+ (Plus)
Samsung Galaxy S9/ S9+ (Plus)
Samsung Galaxy S8/ S8+ (Plus)
Samsung Galaxy S7/ edge
Samsung Galaxy S6/ edge/ edge+ (edge+)

Google Pixel 5
Google Pixel 4/ Pixel 4 XL
Google Pixel 3/ Pixel 3 XL
Qi tablet: Google Nexus 7 (2013)
Google Nexus 6
Google Nexus 5
Google Nexus 4

Huawei Mate 40 Pro
Huawei P40/ P40 Pro/ P40 Pro+ (Plus)
Huawei Mate 30 Pro
Huawei P30 Pro
Huawei Mate 20 Pro
Huawei Mate RS
In addition, various Nokias, Microsoft, Sony, LG and who knows what else. Unfortunately, we're not nerd enough to know all that... If it's not on the list, please do your own research to see whether your phone is compatible. Because trying to charge an incompatible device with it and then writing a bad review when it's slow/not charging is not helpful to us.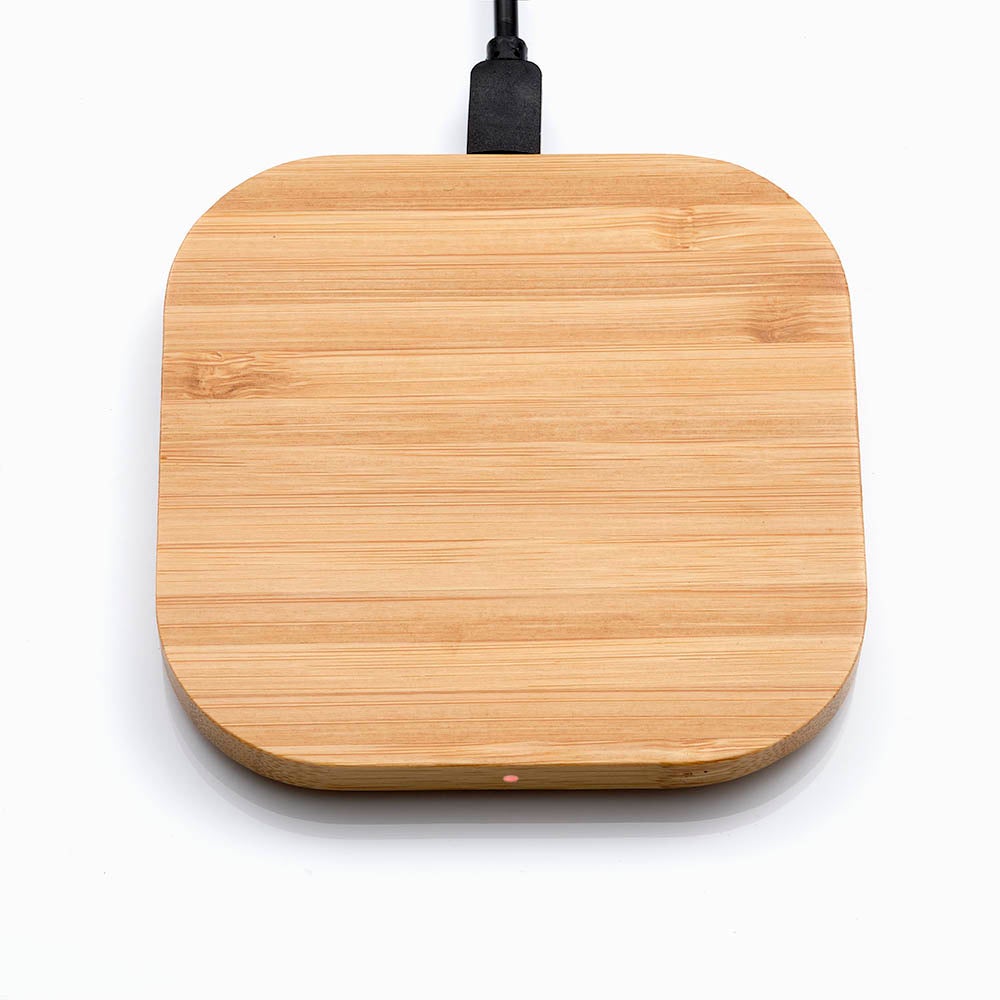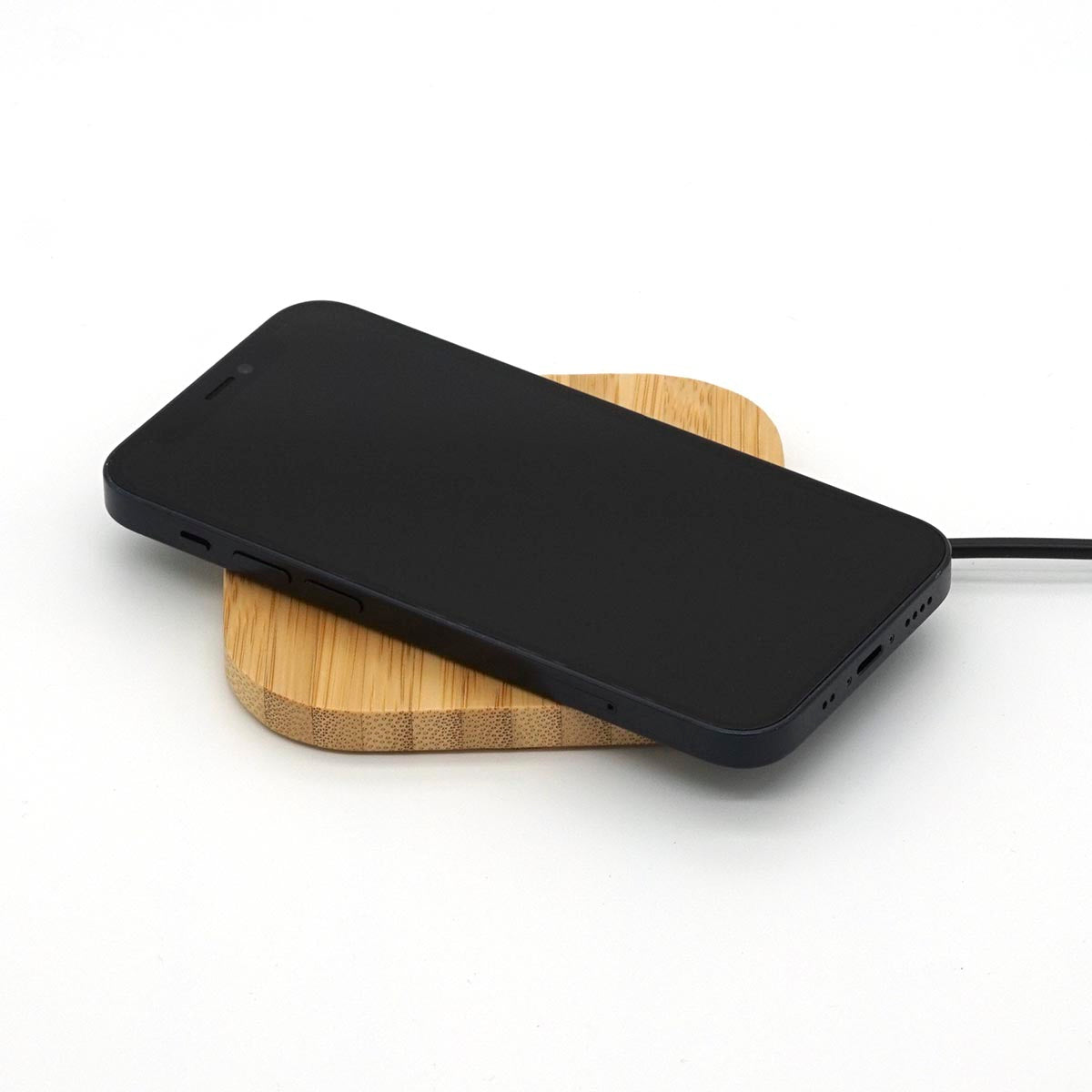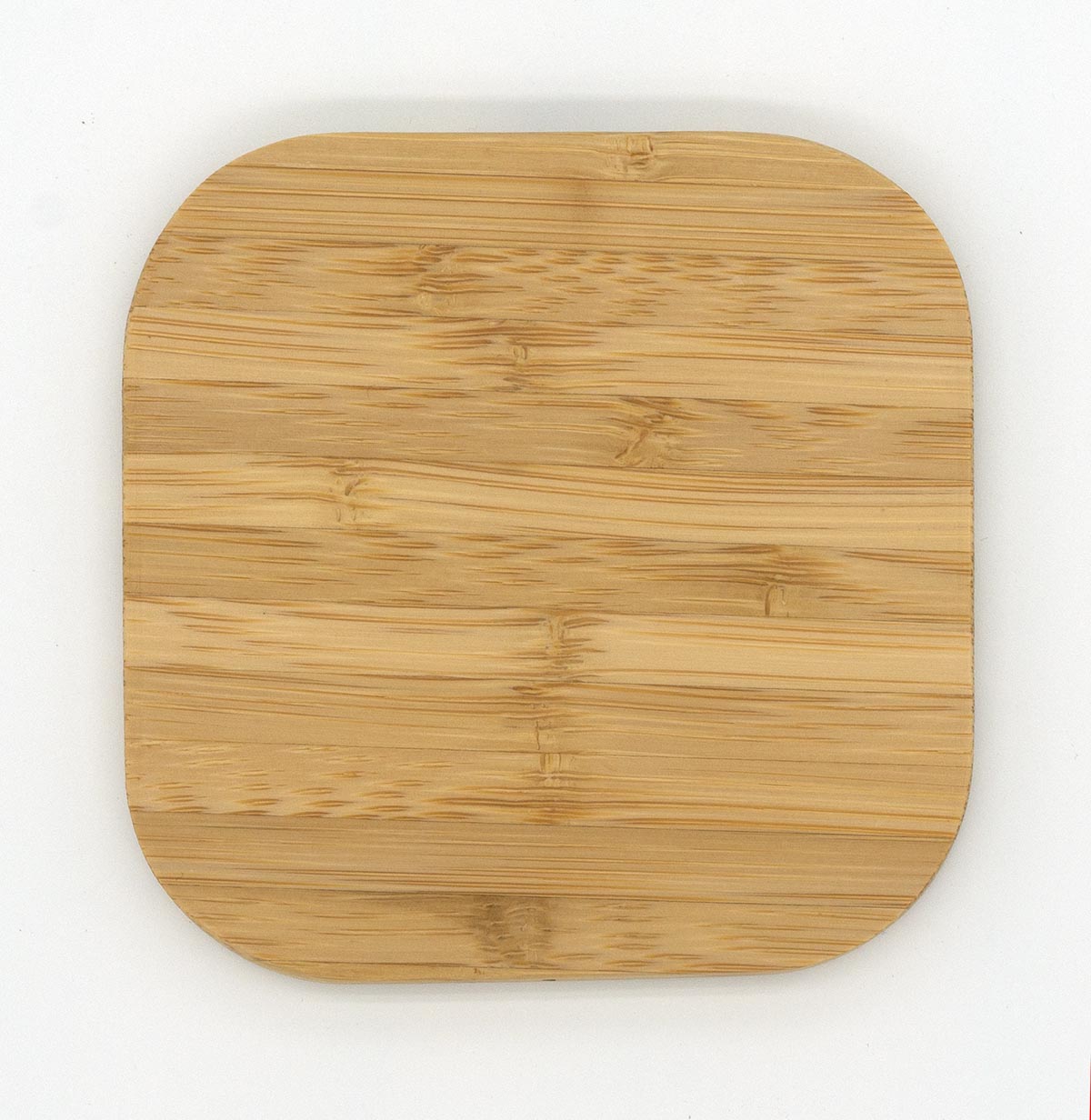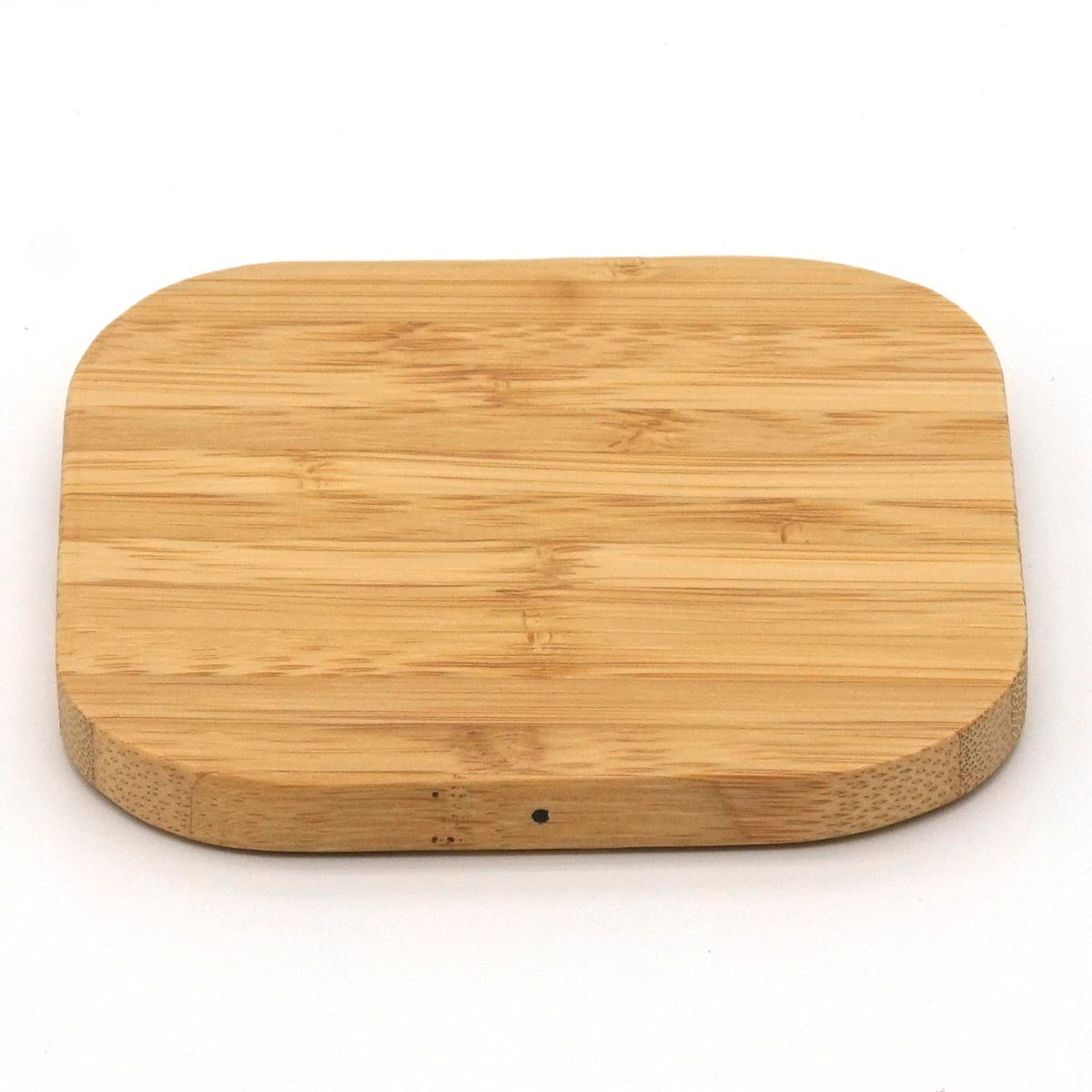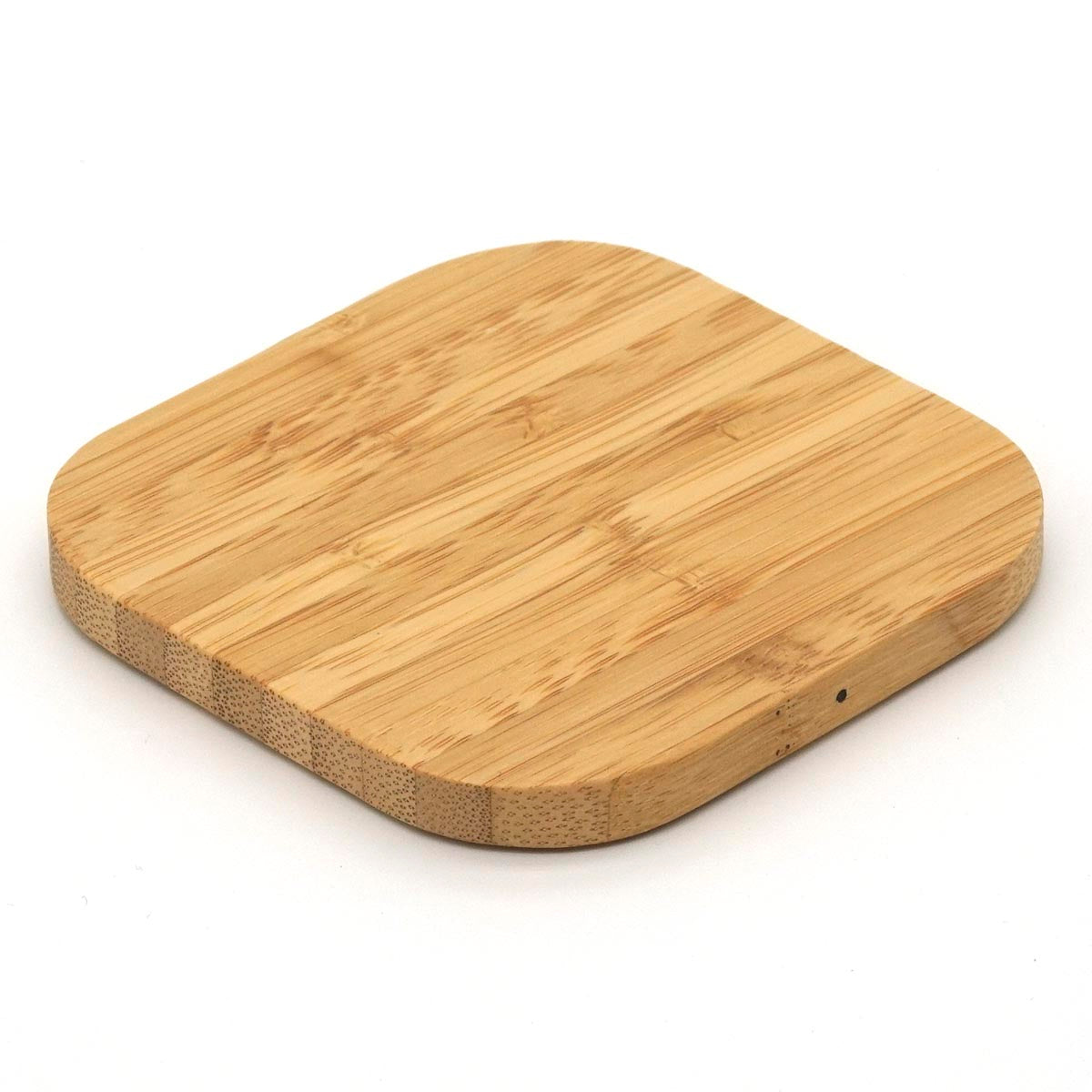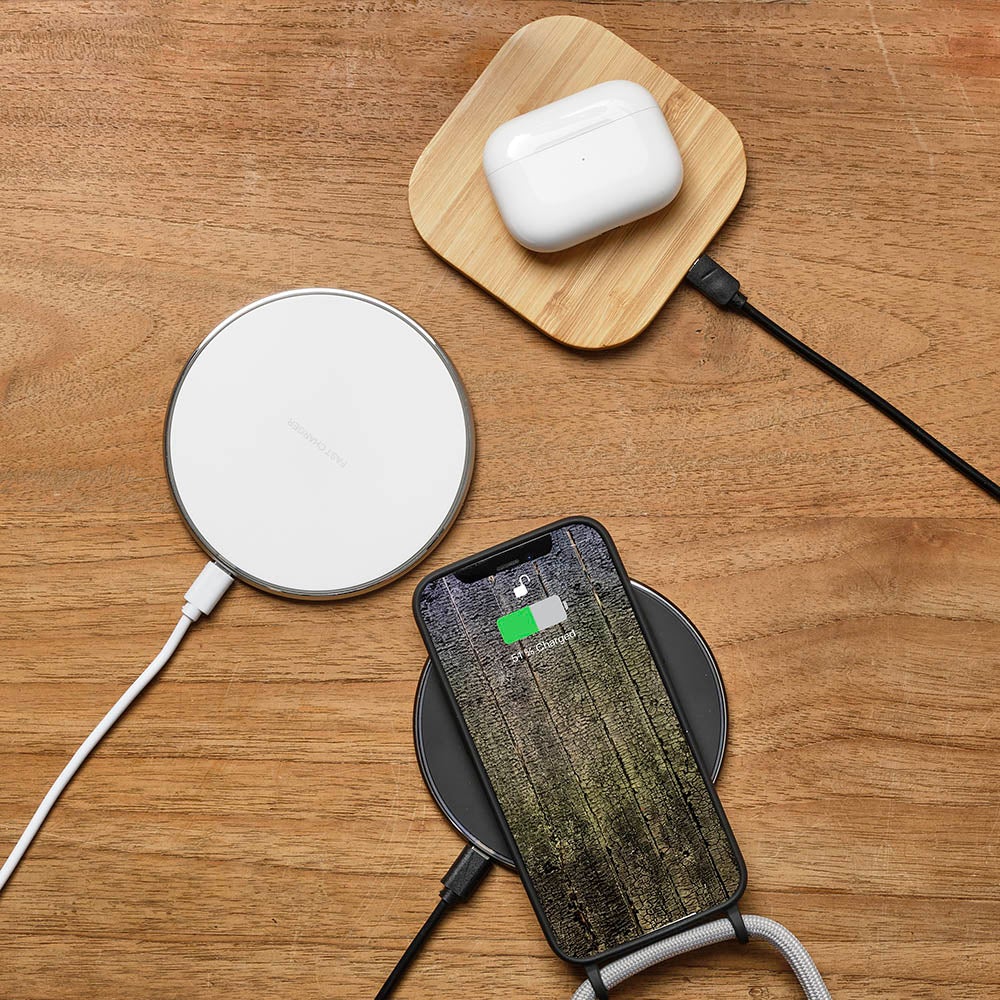 Super Produkt
👍 Super Qi- Bambus Ladegerät für kabelloses Laden, Blitz- schnelle Lieferung, schön verpackt & sehr, sehr freundlicher Kontakt - Danke 👍!
Sehr gut!
Ich habe gleich 2 bestellt für mich und meine Mutter und sind sehr begeistert! Funktioniert super und sieht gut aus!
Volle Punktzahl
Die Ladeschale war sogar sehr wertig und geschmackvoll eingeschlagen. Das kleine Etwas, dass die Mühe und das Engagement zeigt. DANKE
Tolles Produkt, schneller Versand
Schick und unauffällig
Nicht noch mehr Plaste in der Wohnung. Laden mit Kabel aber nicht mehr möglich. Da war diese Ladestation genau perfekt. Ich liebe es. Wirklich toll. Auch tolles Team dahinter. 👍🏼